Maeve's Mystery Box
Connecticut, USA
Placed for the CT Kid's Day Gathering (20 Oct, 2002).
This box is for older kids or sprightly adults who are young at heart.
Kids should be supervised and common sense used, especially when conditions are wet or icy.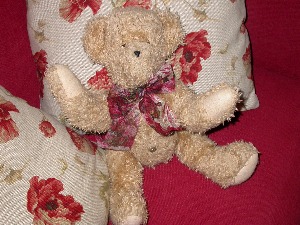 Up above the dragon's lair
You'll find a cuddly teddy bear
Straight up is not the way that's best
Far better is to take a left
From the roots of Karen's beech
You'll find Maeve's hug just in reach
Over a rock and into a cleft
Under the edge and to your left
Please email us if the box needs attention.
Thursday, 29 November 2007 10:25 PM